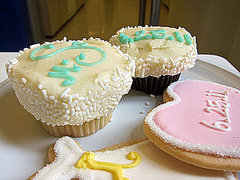 Nancy Einhart

| May 17, 2011 1:34 pm
It's no secret we love SusieCakes (2109 Chestnut St., 415-474-2253) at PopSugar SF. We even served the whoopie pies and other treats at the Sugar Inc. four-year anniversary party, and the desserts are also a sweet way to celebrate your wedded bliss.
Read More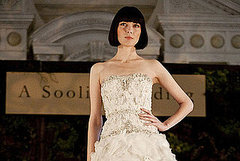 Nancy Einhart

| March 15, 2011 8:00 am
You've got the ring, you've set a date, and now comes the fun: gawking at gowns, tasting cake, and fondling fine stationery. Start crossing off your "I do" to-do list at A Soolip Wedding, a stylish bridal event being held this Sunday, March 20, at the Bently Reserve. After 12 years of success in Los Angeles, A Soolip Wedding comes to SF for the first time, presenting more than 40 vendors, expert advice panels, and more.
Read More