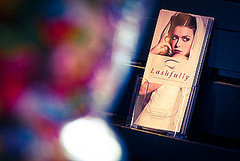 Nancy Einhart

| March 9, 2011 7:19 am
Get star-quality lashes without batting an eye. Whether you've got full lashes that just want a little boost or sparsely lashed lids that need all the help they can get, the expert estheticians at Lashfully can help you find the look that's best for you and your long-term lash health. Founded by esthetician Liv Contreras and Matana LePlae, a devoted client of Liv's, this lush lounge specializes in all things eyes.
Read More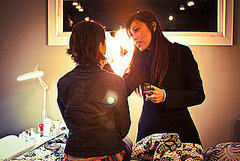 Nancy Einhart

| December 22, 2010 8:00 am
Lash Lab is the beauty bar equivalent of a speakeasy, a secret lounge with a clandestine entrance, bestowing I'll-never-tell lashes with a wink. But shhh: I can get you in to this secret lash society. When you step off the busy San Francisco streets and into this hidden beauty bungalow (you'll get directions when you book your appointment), Lash Lab will lavish you with more choices than you thought possible.
Read More