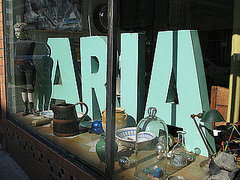 Nancy Einhart

| November 1, 2011 8:15 am
The block of Grant Street between Union and Vallejo feels worlds away from the bars, strip clubs, and Italian fare of North Beach. But in fact, this peaceful piece of sidewalk is tucked just around the corner, making you wonder why this neighborhood isn't equally famous for its quirky, cool shops. The two-block stretch is one of SF's oldest streets, and with some of NB's most iconic cafes and restaurants a few steps away, you'll have no problem finding a place to break for lunch or an afternoon pick-me-up.
Read More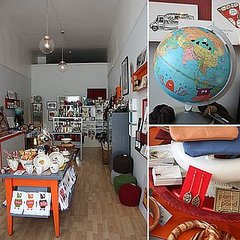 Julia Millay Walsh

| October 18, 2011 8:00 am
If all things quirky and cute make you smile, make a beeline for Park and Pond (1422 Grant Ave., 415-217-8864), North Beach's most adorable gift shop, which just opened in August. Founded by two sisters and Bay Area natives, Jessica and Abbey Herman, the shop is a collection of clever, well-designed, and all-around awesome items from about 80 vendors. The goods in store aren't only hip, they're local, too: all of the marvelous merch in-store, including jewelry, stationery, home décor, art, and bath and body products, is culled from a narrow 100-mile radius of San Francisco.
Read More