Unique Sweets Filming at Ryan Scott's Brunch Drunk Love
Get Your Face on the Cooking Channel With Brunch Drunk Love!
Next
Still seeking your 15 minutes of fame? Consider vandalizing a Whole Foods. JK. You can get your face on television the pent-free, satiating, and slightly inebriated way at brunch this weekend. Cutie season four Top Chef Ryan Scott's weekend-only brunch operation at Bruno's (2389 Mission St., 415-643-5200) in the Mission will be shooting the Cooking Channel's show Unique Sweets from 10 to 11 a.m. this Saturday!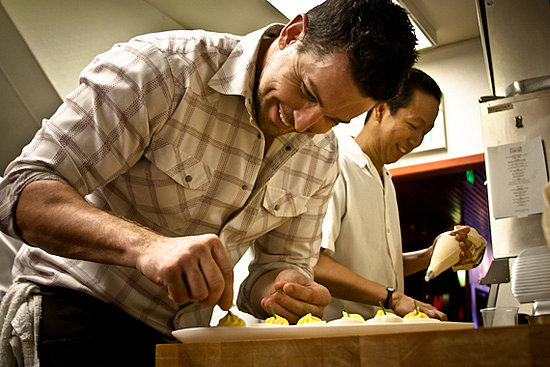 Per usual, there will be fantastic victuals, like pumpkin pancakes and old-school-style confit pork hash, inventive drinks, like grandpa's lemonade (Ketel One, yellow chartreuse, fresh lemon, agave, soda, tarragon) and the lavender bee's knees (bombay gin, orange-blossom honey, fresh lemon, lavender), but unfortunately, there will be no rock 'n' roll playing during the shoot. Make a reservation by calling 415-648-6800 now, before the other fame-hungry San Franciscans beat you to it!