Tacolicious Mission Menu and Details
Tacolicious Opens in the Mission Nov. 7 — All the Details!
Next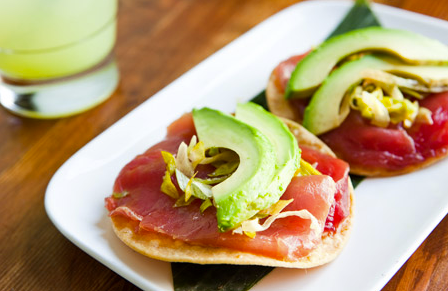 Trendy Marina hot spot Tacolicious will open its second outpost in the Mission on Monday, Nov. 7! Photos to come, but here are all the details!
Where?
The new taco destination will be located on the burgeoning Valencia Street corridor at 741 Valencia St. Restaurateur Joe Hargrave lives with his family just a few blocks away from the restaurant!
When?
The Mexican eatery will be open daily from 11:30 a.m. 'til midnight.
The Menu
Harkening back to its farmers market roots, the new restaurant will serve only the best quality, local ingredients. The menu will include eight staple tacos, including carnitas, guajillo-braised beef, shot-and-a-beer chicken, and Baja-style fried rock cod, wrapped in freshly made tortillas from SF-based tortilleria La Palma. There'll also be a few playful items, including chile con queso; the Chocolicious taco, a house-made riff on the Choco Taco, a corner store ice cream treat; and a $10, booze-driven, prix fixe meal of a taco, a Tecate, and tequila shot. You'll also see brightly flavored salsa, fresh salads with jicama and pumpkin seeds, albondigas, and seafood dishes like classic shrimp cocktail and albacore tuna tostadas.
What won't you see on the menu?
Don't expect to find a burrito on this menu. The restaurant has chosen not to compete with that Mission District favorite.
The Drinks
A full bar will serve classics like the traditional margarita and a Michelada (ecate, Tapatío, lime juice, and house made salsa rojo), as well as creative beverages like the Nopal (prickly pear, citrus and tequila), the spicy Pasión (passion fruit and habanero-infused tequila), and the Mucho Gusto (tequila, pineapple, and coconut water). Other signatures include shot-sized chupitos, granizados, an update on frozen-blended margaritas, and seasonally-driven, nonalcoholic aqua frescas, offered for "Drivers, Kids, and Recovering Bartenders." Hargrave has also collected a number vintage hand-pressed citrus juicers dating from the 1940s to present for the wall behind the bar!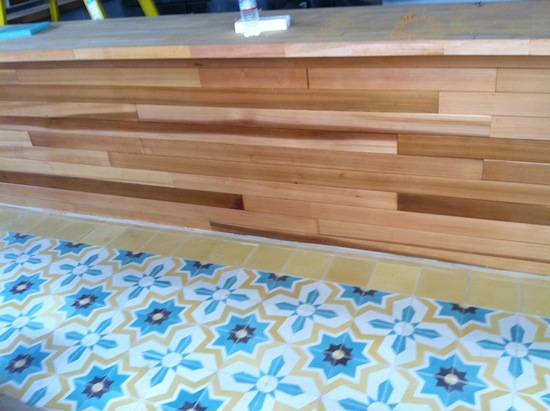 The Design
Like the original, the new location will be a casual, sit-down Mexican restaurant with a long bar and open kitchen as the focal point. There'll be floor-to-ceiling windows, deep chocolate walls, vibrant teal and mustard tile floors from Guanajuato, which were designed by Hargrave's wife, 7x7 food editor Sara Deseran, and laid by him and his dad. Running the length of the enclosed outdoor 30-seat patio (yea, you heard that!) will be a 39' x 16' commissioned, detailed mural of Dolores Park by celebrated Mission-based artist Paul Madonna. In addition, there'll be a private dining room, a former butcher shop, with rustic beam ceilings, iron racks, skylights, and large potted succulents.
Plus, an Adjoining Tequila Bar!
Opening on Nov. 9 will be an adjoining tequila and botanas bar, Mosto, which will have the same address but a separate entrance. More details to come, but the bar will have an extensive list of more than 300 tequilas and mezcals, plus classic tequila cocktails like the Tequila Sunrise, tacos al pastor, and other small bites.