Tacolicious II and Mosto Open in the Mission
Tonight's the Night: Tacolicious II and Adjoining Tequila Bar Mosto Open in the Mission!
Next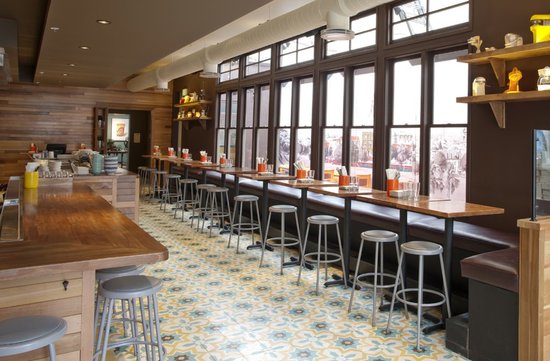 Tacolicious's second location (741 Valencia St., 415-626-1344) was originally scheduled to open on Nov. 7 in the Mission but was delayed due to PG&E holdbacks. Finally, tonight, the restaurant, along with its adjoining tequila bar, Mosto, will officially open to the public! The doors open at 5:30 p.m. for dinner, and it will be open every day from 11:30 a.m. till midnight.
If you didn't read all the details about Tacolicious II that I shared last month, you should know that the menu will include eight staple tacos, including carnitas, guajillo-braised beef, shot-and-a-beer chicken, and Baja-style fried rock cod, wrapped in freshly made tortillas from SF tortilleria La Palma. There'll also be a few playful items, including chile con queso; the Chocolicious taco, a house-made riff on the Choco Taco, a corner-store ice cream treat; and a $10 booze-driven, prix fixe meal of a taco, a Tecate, and tequila shot. You'll also see brightly flavored salsa, fresh salads with jicama and pumpkin seeds, albondigas, and seafood dishes like classic shrimp cocktail and albacore tuna tostadas.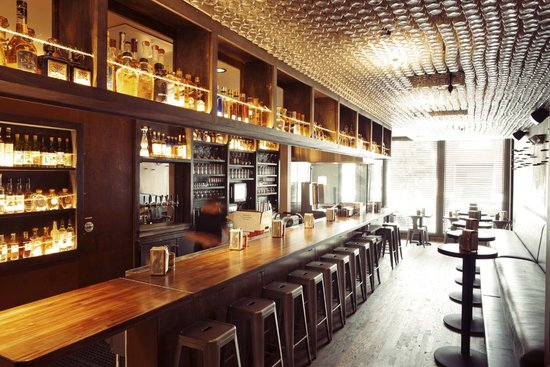 Adjacent to Tacolicious II, Mosto, a tequila and snack bar, will also open tonight! The bar is inspired by the taco stands found in Mexico City and pairs traditional, street-style tacos al pastor and other bites (Mrs. Reyes's tamales, agua chile, nopales queso tacos, and chicharrones) with a comprehensive menu of more than 300 tequilas, mezcals, and sotols (agave spirits). The list is divided between highland and lowland tequilas and, in the Mexican style, are all served with sangrita (a blend of tomato and orange juice, fresh lime juice, onions, salt, and chilies), as well as a spicy, housemade pickle back.
There's also a cocktail menu, featuring classics like Tequila Sunrise, a blended Margarita Contramar, a Paloma, an El Diablo, and a daily mezcal cocktail. If you don't fancy tequila, you can also find beer and wine on tap and a single selection of locally crafted spirits like rum, vodka, and bourbon. In the future, Mosto plans to offer tequila talks and dinners and a tequila-lovers club, as well!