SF Holiday Decorating Ideas From Scot Meacham Wood
Join King of Tartan Scot Meacham Wood Tomorrow For a Lesson in Holiday Design!
Next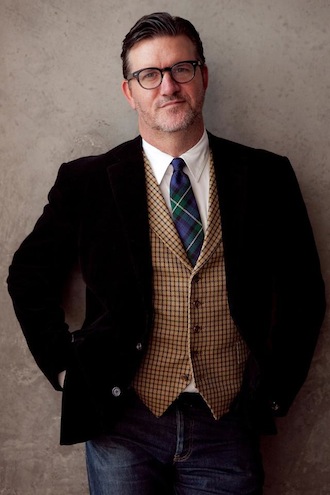 Celebrated local interior designer, popular blogger, and self-professed tartan-lover Scot Meacham Wood is kicking off the holiday in style tomorrow — is there any other way? — with "Designing Your Holidays," an evening of inspirational ideas and holiday merriment for celebrations from Thanksgiving through New Year's Eve, at the Kravet showroom at the SF Design Center (101 Henry Adams St.).
Beginning at 6 p.m., the designer will take us through several demonstrations of festive style, including "First Impressions — Creating Breathtaking Invitations," "Concocting Custom Cocktails," "Creating the Perfect Table," "Wreaths and Garlands 101," "Nibbles — The Perfect Cocktail Party Menu," "Take Away — Custom Parting Gifts," and more! Space is limited, so RSVP to events@smwdesign.com to reserve your seat!