SF Cocktail Week 2011 Official Cocktail Recipe
Get Your Buzz Going With the Official Drink of SF Cocktail Week 2011
Next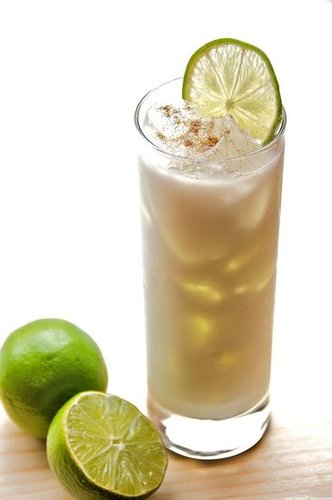 San Francisco Cocktail Week (Sept. 19-25), a weeklong celebration around the Bay of all things cocktailian, is just around the corner! Before we hit the parties, join the neighborhood cocktail crawls, study up at mixology classes, settle down for culinary events, and dress up for festive galas, let's get our buzz going with the official cocktail of SF Cocktail Week 2011!
Created by Duggan McDonnell, cofounder of SF Cocktail week and owner of Cantina (580 Sutter St., 415-398-0195), the official drink is the OXLEY Refuge & Tonic, a well-balanced, tropical gin treat inspired by the East and West.
Here's how you can whip one up while you're prepping for the fêtes next week:
Ingredients
1.5 oz. OXLEY gin
.75 oz. Lillet Blanc
.75 oz. Perfect Purée of Coconut
.5 oz. fresh lime
.5 oz. sugar syrup
Finish with: Fentimans tonic, cardamom powder, lime
Directions:
Pour main ingredients into a mixing tin.
Shake.
Pour into a glass over ice.
Add a splash of Fentimans tonic.
Dust with cardamom powder.
Garnish with a lime wheel.
While you're at it, start planning your week and snag tickets to special events, seminars, dinners, and afterparties before they sell out!