Review of Henri Cartier-Bresson Exhibit at San Francisco MOMA
Don't Miss: Henri Cartier-Bresson at the SF MOMA
Next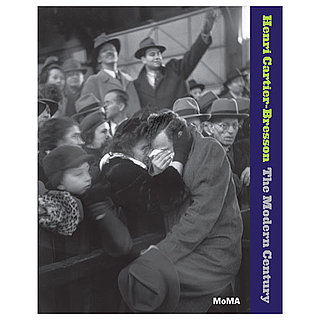 If you haven't made it yet to the De Young Museum's Van Gogh, Gauguin, Cézanne and Beyond: Post-Impressionist Masterpieces from the Musée d'Orsay exhibit, well, you're out of luck. It's totally sold out until the end of its run on Jan. 18. But don't despair (too much): you can still catch the other display of fabulous French-created artwork in town until Jan. 30.
Though it hasn't gotten as much press as the D'Orsay exhibit, Henri Cartier-Bresson: The Modern Century, at the San Francisco Museum of Modern Art through Jan. 30, is a must-see. The more than 300 prints span not just the career of the French photographer but also the globe and the history of modern photography.
Over his decades working as an artist and photojournalist, shooting seminal essays for Life magazine, among others, Cartier-Bresson (1908–2004) covered the continents to capture history in the smallest moments: a contorted face caught in a shouting reprimand, a pair of eyes pointing hopefully heavenward, a mother and son reconnecting amid chaotic throngs. The subtle but powerful portraits on display — where every sliver of light and sight line comes together to tell a story — teach cultural and historical lessons via the humorously ordinary (two dogs mating in a dusty street) and the extraordinary (China's "great leap forward" in 1958, the death of Gandhi).
In the final weeks, you can also catch screenings of Cartier-Bresson's films documenting the Spanish Civil War and a curator talk illuminating the artist. If that doesn't ease the pain of missing the D'Orsay exhibit, drown your sorrows this Friday when Friday Nights at the de Young starts up again.