Pictures From How Wine Became Modern at SFMOMA in San Francisco
Drinking In the SFMOMA's How Wine Became Modern Exhibit
Next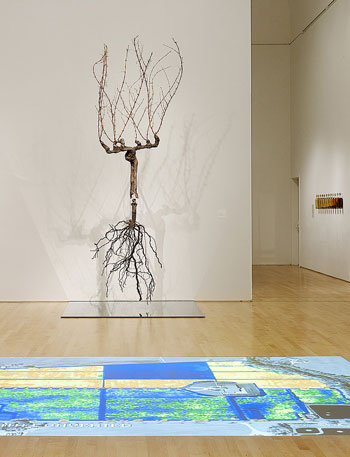 When I was invited to tour the SFMOMA's "How Wine Became Modern" exhibit — which YumSugar visited in November — I expected a discussion about how wine had marked its place in contemporary culture and everyday life (cocktail parties, conversation, television, etc.), rather than in the broad world of modern design. Both, as it turns out, are true.
Leaving the exhibit, I couldn't help but think about how much the fields of modern design and architecture are under the influence of that buzz-inducing grape juice. From industrial design to photography to sculpture, there are dozens of artworks related to the topic that are not only beautiful and thought provoking, but also created by some of the most influential artists of our time. Like the exhibit's curator, Henry Urbach, who admitted he had no interest in wine or winemaking before dreaming up the project, you don't even have to like wine (or even drink) to enjoy this show; the artwork alone is intoxicating. Here's a taste; catch the exhibit through April 17.
Diller Scofidio + Renfro, the NYC-based architectural firm that designed New York's much-buzzed about The High Line, created this large-scale, printed textile mural called the "Judgment of Paris." Recalling the Last Supper, the image references the 1976 wine tasting where California wines rated best in each category, forever leveling the international winemaking playing field.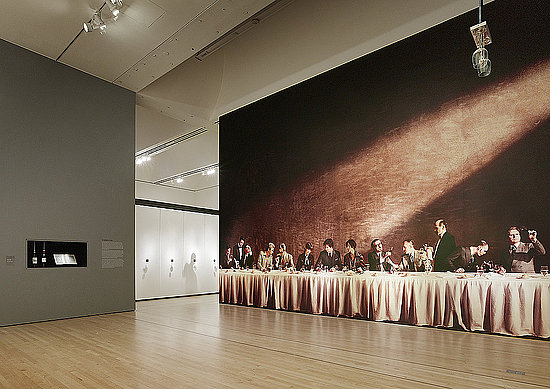 Acclaimed Berkeley-based artist Peter Wegner was commissioned to create this large-scale, paint and vinyl, graphic installation. From "Smokey Oaky" to "Crushed Grape," more than 200 dots on the wall are hues of household paint brands related to wines (many with California wine names). It reveals how a sense of class or sophistication is inferred from the wine names, giving value to the brands.

Australian design studio Mash arranged a wall of playful, well-crafted wine bottles of their own design organized by branding strategy like weather, truth or consequences, family, sex, fame, "good guys," and "bad guys." The installation is an eye-opening visual testimony to the themes that consumers and designers gravitate toward.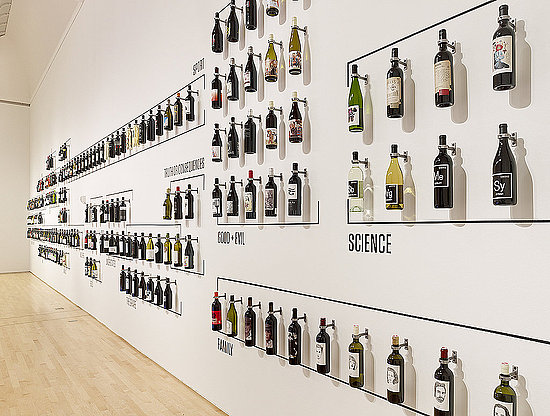 Architecture buffs will be ecstatic to get a first-hand glimpse of starchitect Frank O. Gehry's 2006 architecture model for the Marqués de Riscal Vineyard Hotel in Rioja, Spain.