Ki Sushi SF in Temple Nightclub 2011-05-12 19:02:52
Ki Sushi: A Sustainable Izakaya in Temple Nightclub
Next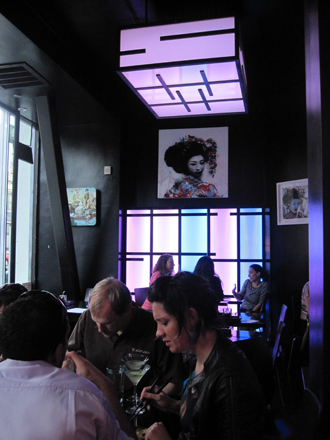 You don't have to be a member of the Steve Aoki fan club to venture South of Market after dark. Thanks to Ki Sushi, which opened Friday in Temple (450 Howard St., 415-978-9942), now you can integrate the word "nightclub" into your list of favorite haunts without putting on an LBD and four-inch heels. I had the chance to attend the soft opening of the new izakaya (code for Japanese watering holes that serve food) last Thursday and was wildly impressed.
Like all new establishments, Ki is still finding its groove, but I had my taste of more than a dozen small bites and was wowed by one after another. From the yuba-wrapped Dungeness crabcakes (still dreaming about those) to the "rare beast" chicken skewers to the kurobuta pork gyoza to the tonkatsu curry pork sliders, there was something savory, sweet, spicy, and simply sushi to satisfy all of my cravings. Paired with Haamonii soju-based cocktails like the Thai One On, with strawberry and basil, and the raw ginger tonic, the eats went down easy and kept a smile on my face.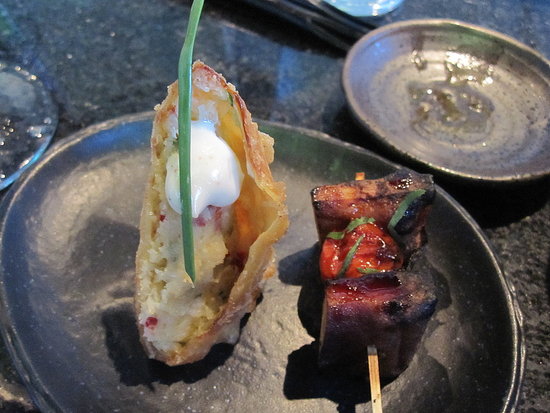 We finished up the evening with a delightfully unique brandy-olive oil cake topped with strawberries and not one but two rounds of an unforgettable creamsicle pop.
The interiors have a futuristic Zen style with color-changing LED-lit shoji screens on the walls and ceiling and urban-submissive geisha artwork by UK-based graffiti artist Hush — who just made waves at 941 Geary's Indoor Mural Project — chimes into the tradition meets modernity analogy.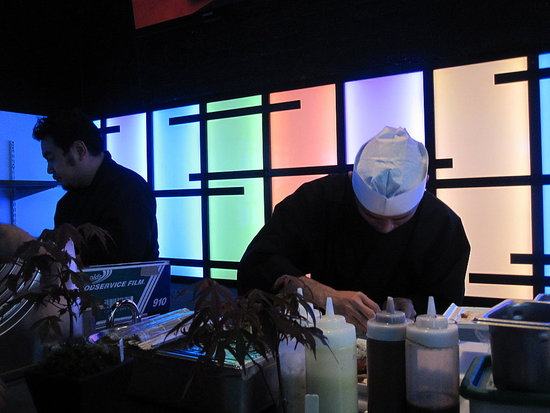 Aside from the hip nightclub locale, what sets this sushi and small plates spot apart is its attention to sustainability. Founder Paul Hemming was intent on reinventing the traditional Japanese restaurant menu with a more eco-conscious attitude, so he recruited consultant Casson Trenor, whose book Sustainable Sushi has become an authoritative guide on the subject. After much research and tireless testing in the kitchen, executive chef Brian Beach only serves fish that are safe to eat and sustainable, taking extra care to source locally and curate seasonal menus. Better yet, he's gone the extra mile to make meals big and small finish with a smile.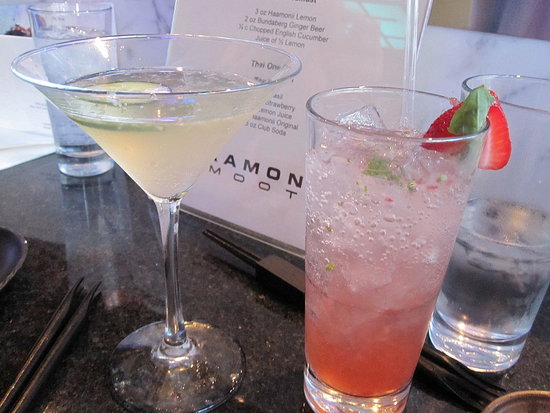 Ki is open for lunch Monday through Friday, 11 a.m. to 3 p.m., happy hour Tuesday through Friday, 4 p.m. to 7 p.m., and dinner Tuesday through Saturday, 5 p.m. and 10 p.m. And here's a tip: start planning your next birthday or office party at this hot spot ASAP; it's available for private events.