Free Pizza Happy Hour at Cupola Pizzeria SF
On Our Radar: Free Pizza and $3 Drinks at Cupola — Need We Say More?
Next
Move over, Palio D'asti. Someone may have just topped your incredible, free-pizza-driven happy hour. Cupola Pizzeria in the Westfield Centre (845 Market St., 4th Floor, 415-896-5600) has kicked off a new happy hour that may drive us all to drink and shop — a dangerous combination!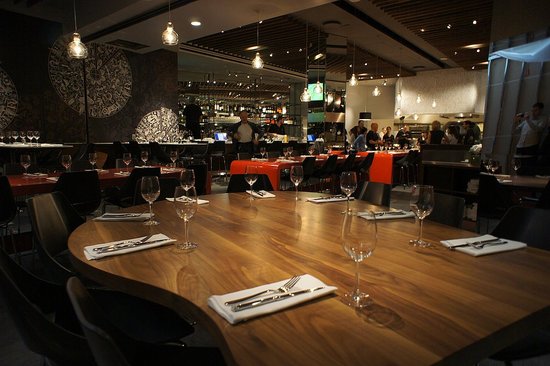 Now through Thanksgiving, weeknights from 3 to 6 p.m., you can score draft beers, such as Stella, Stone IPA, and Trumer Pils, and wine on tap, such as Frogs Leap Sauvignon Blanc, Uvaggio Vermintino, and Old Press Syrah, for only $3! Better yet, during happy hour, chef Christian will be delivering his choice of complimentary wood-fired oven pizzas, such as the margherita, with San Marzano tomatoes, buffalo mozzarella, fresh basil, and olive oil, or the seasonal confit diced pumpkin, with fontina cheese, prosciutto cotto, and thyme. If you happen to stumble into Herve Leger, grinning from ear-to-ear, credit card in hand, on your way out, don't blame me . . .