Enter For a Chance to Win Tickets to Cirque du Soleil's TOTEM at AT&T Park
Enter For a Chance to Win Tickets to Cirque du Soleil's TOTEM at AT&T Park
Next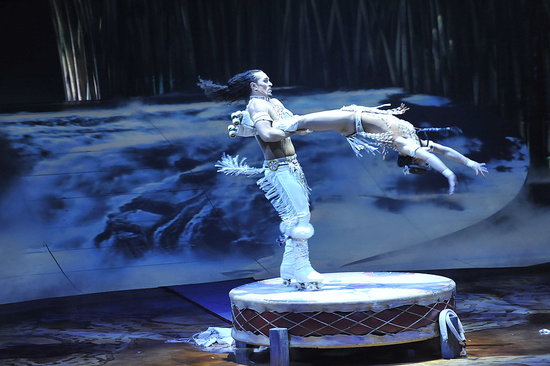 World-renowned entertainment company Cirque du Soleil has stationed its iconic blue and yellow tents in Lot A of AT&T Park, bringing TOTEM, one of its newest visual and acrobatic feasts for the eyes, to San Francisco. Whether you've yet to attend one of these touring shows or have seen many in the past, I assure you, you've never seen anything quite like this. Inducing continuous bafflement, the fascinating acrobatic feats in this extravaganza will give you the greatest appreciation for the potential of the human form.
Want to see for yourself? Enter PopSugar San Francisco's Cirque du Soleil ticket giveaway, and you might just be so lucky to see this incredible show on Dec. 6. All you have to do is "Like" PopSugar San Francisco on Facebook and provide your email address and zip code below from now through Dec. 5 at 8 a.m. PST, and you'll be automatically entered. Painless, right? Read all the rules and start entering away for your chance to attend TOTEM. Good luck!
This giveaway has ended.