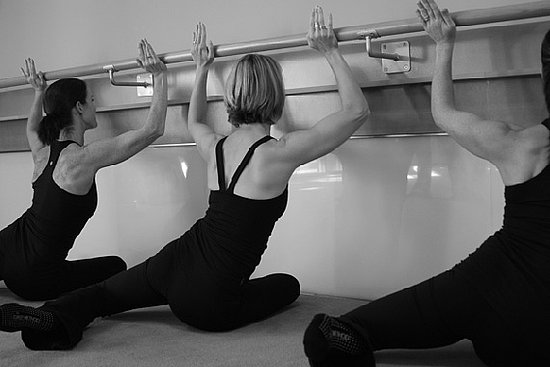 Lithe, lean, and graceful: Wouldn't it be great to have a dancer's bod? Well, now you can, thanks to The Dailey Method, a unique workout that combines ballet barre work, orthopedic exercises, stretching, and core conditioning.
With studios in California, Arizona, Illinois, and Paris, The Dailey Method is a one-hour class that yields real results. Founded by Certified Pilates Instructor Jill Dailey McIntosh, it draws from McIntosh's own experience with Kinesiology, Pilates, dance, and the Lotte Berk Method, and is a creative and therapeutic way to work out the entire body.
Attend a class and feel The Dailey Method's transformational effect first hand. Through a series of controlled movements that strengthen all of the body's major muscle groups, The Dailey Method sculpts and tones muscles safely and effectively. Each exercise is followed by a series of stretches that lengthen, so you'll be lithe and supple -- not put on bulk.
With time, you'll notice better posture, a stronger core, and increased physical awareness. You'll look and feel great, too.
With results like that, we're happy to "do it Dailey".
-Larkin Clark