Black Friday Sales in San Francisco 2011
All the Must-Shop Black Friday Sales in SF!
Next
When you wake up Friday morning from your tryptophan haze, throw back an espresso, put on a pair of comfortable shoes, and pull out your credit card, because the Black Friday sales are coming! Retailers all around town are offering crazy discounts on everything from skis to sweaters. Here are some must-shop sales happening in San Francisco this weekend. I'll be continually updating this as more are announced!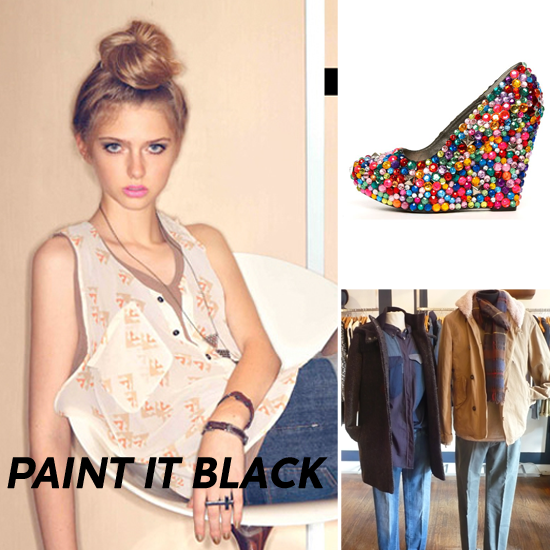 Acrimony (333 Hayes St., 415-861-1025) and ACRE/SF (301 Union St., 415-875-9590): Friday, Nov. 25 through Sunday, Nov. 27, save 15 percent off orders of $200 or less with the code BF15, 20 percent off orders between $200 and $600 with the code BF20, and 25 percent off orders of $600 or more with the code BF25. Valid in-store or online at these sister stores. Save 60 to 80 percent off past seasons collections all weekend at ACRE/SF.
AllSaints (140 Geary St., 415-762-0702): Save 25 percent off select items in store on Black Friday.
Ashbury Skies (SF-based online retailer): Save $50 on any order through Monday, Nov. 28, with the coupon code LUSTHAVE11.
Ben Sherman (55 Stockton St., 415-593-0671): Receive a free gift with every purchase on Black Friday!
Cary Lane (560 Laguna St., 415-896-4210): Everything in-store will be reduced by 40 percent Friday, Nov. 25.
Conifer (2848 Webster St., 415-922-1892): Saturday, Nov. 26, through Monday, Nov. 28, save 50 percent off sweaters and apparel by Rachel Comey, Organic by John Patrick, Lover, Steven Alan, Lauren Moffatt, Built by Wendy, and Acne Jeans.
Heritage Row (2176 Chestnut St., 415-440-5701): This Marina boutique will be hosting its "biggest sale yet!" Details to come.
Lombardi Sports (1600 Jackson St., 888-456-6223): On Friday, Nov. 25, this Russian Hill sports emporium will be offering 20 percent discount coupons to the first 25 customers who walk in the door, and the following 25 customers will receive 15 percent discount coupons. The discounts apply to anything in-store, including 2012 skis, snowboards, bikes, and sale items. Doors open at 10 a.m. and discounts are for reward members only (you can sign up in-store).
New People (1746 Post St., 415-525-8630): Save 30 to 50 percent off select items, along with other discounts.
Nida (544 Hayes St., 415-553-4670): Friday, Nov. 25 only, the first 25 customers of the day will receive 30 percent off, and after that, all customers will receive 25 percent off purchases. Excludes Isabel Marant and Étoile labels.
RGB Shop+Gallery (3024 Fillmore St., 415-4SHP-RGB): Friday, Nov. 25, through Sunday, Nov. 27, save $15 off orders of $75 or more, $30 off orders of $150 or more, $60 off orders of $250 or more, and $150 off orders of $500 or more; valid on everything except artwork. There will also be a raffle ticket with every purchase. Special hours are 10 a.m. to 8 p.m.
Urban Outfitters (3322 Fillmore St., 415-409-6497; 80 Powell St., 415-989-1515): Take 50 percent off all sale items until 10 a.m.