Best Eco-Friendly Stores in San Francisco
Eco-Chic: Where Do You Shop For Green-Minded Style?
Next
We've got eco-friendly dry cleaning with GreenStreets Cleaners (various locations); an entire bookstore devoted to enviro-conscious writing, the Green Arcade (680 Market St., 415-431-6800); and Eco Citizen Boutique (2255 Polk St., 415-614-0100), pictured below, which carries fair trade and organic fashions.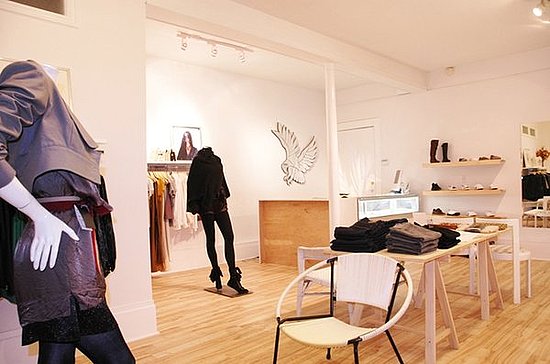 Our eco-shopping options may not be as extensive as our farmers' markets, but when it comes to the green shopping scene, San Francisco does pretty well. To compile a definitive list, I need your help. Tell me your favorite eco shopping destinations. Where do you go for green-minded gifts, clothing, dry cleaning, home goods — basically anything but food? Leave a comment below and/or tweet me with your eco-friendly shopping suggestions.