Best Antiques and Decor Stores in SF From Interior Design Kendal Agins
Kendal Agins's Favorite Local Resources For Reed & Greenough-Worthy Décor
Next
Last week, I gave you the lowdown on the new cocktail lounge, Reed & Greenough, that's opening in the Marina — supposedly this week. I spoke with interior design Kendal Agins about her décor resources and her concept for the design: "We envisioned it as a place where you can go back in time. Imagine a swank men's club in the early 1900s with antique leather sofas where people are drinking whiskey." Read the article to hear about some of the pieces that will be used at Reed & Greenough, including vintage magazine tear sheets and a custom Chesterfield.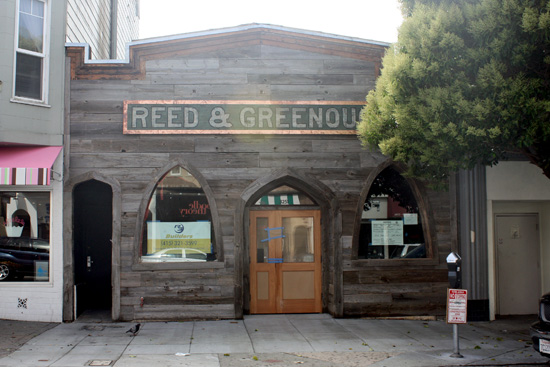 If you're wondering how to achieve this style at home, Kendal shares her favorite local resouces for picking up Reed & Greenough-worthy furniture and accessories in the Bay Area:
Past Perfect (2224 Union St., 415-929-7651) "They do a nice job of pulling from different generations with things that have a really collected feeling."
Big Daddy's Antiques (1550 17th St., 415-621-6800) "It's amazing. They have everything from the oddest thing to the most perfect thing."
Franciscan Interiors (540 Barneveld Ave., Suite M, 415-550-8910) "Franciscan Interiors is where I go to for all my upholstery. They reinterpreted a traditional Chesterfield sofa for us in a dimension that worked for the bar."
Summer House 57 (57 Throckmorton Ave., 415-383-0157) Summer House in Mill Valley has a fun selection. . . . everything from functional items to traditional ones. We picked up a table, rug, and lighting for the bar there."