Beauty Company Holiday Hair and Makeup Event
Tonight's the Night: Take a Free Lesson on Holiday Hair and Makeup!
Next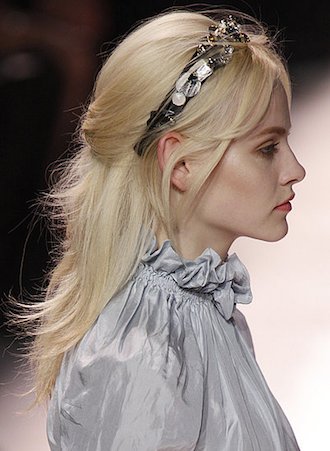 Office holiday parties, Christmas or Hanukkah with the family, New Year's Eve . . . the occasions to dress up are countless this season! It's hard to be a socialite; if only we could all afford a personal stylist to follow us around. To make the primping a little easier, Beauty Company (2325 Polk St., 415-567-8740) is hosting an easy holiday hair party tonight from 6 to 8 p.m. The salon's staff of talented stylists will help you achieve effortless holiday glamour with hair and makeup tutorials for chic looks like braids and chignons, smoky eyes, or false eyelashes.
Head over to the Russian Hill salon tonight and nibble on sushi and champagne spritzers while you polish up on your beauty know-how. While admission is free, to reserve a spot, use the salon's online booking system by selecting either Holiday Hair or Makeup (or both) from the drop-down menu. Hair consultations are 30 minutes; makeup is 15 minutes. You'll also receive 15 percent off retail purchases while you're there. Happy holidays!
Source: WireImage