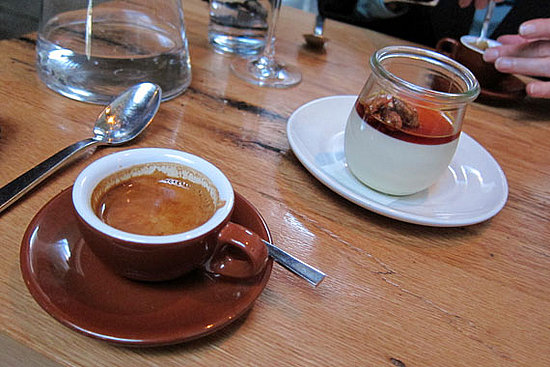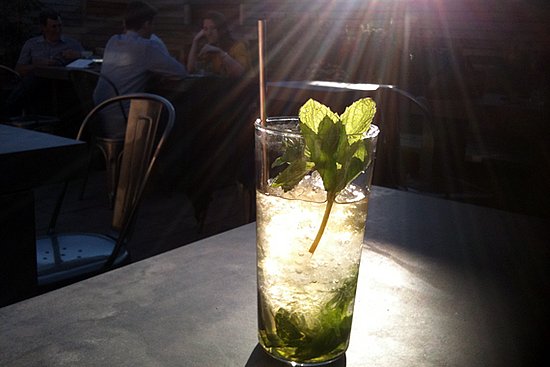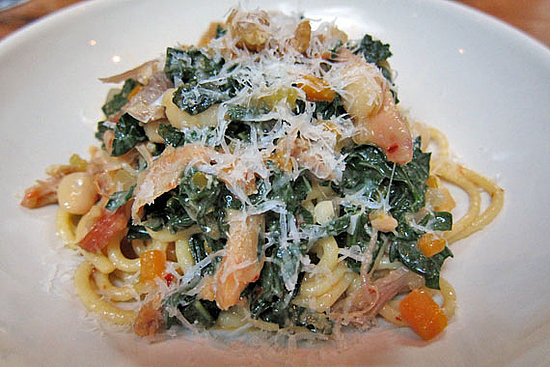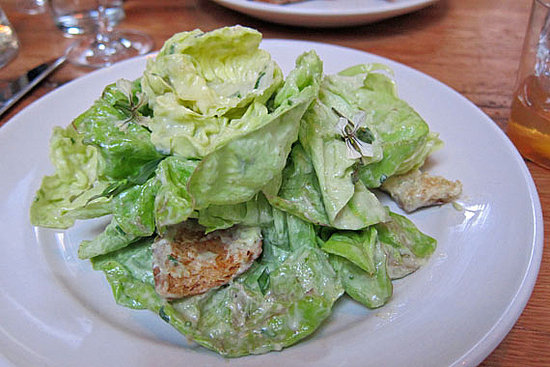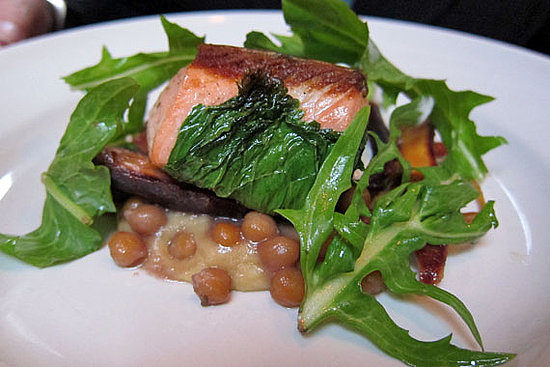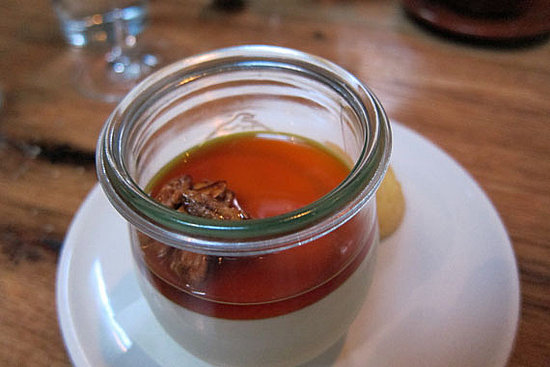 I went to Bar Agricole in search of a perfect old fashioned, and I also discovered a hidden al fresco drinking gem. Surprising, given its industrial SOMA surroundings, but nothing about this Italian-inspired, cocktail-shaking, eco-focused, gallery-like space is expected.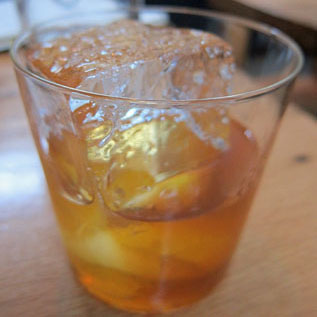 Bar Agricole takes reservations for dinner (highly recommended), but for now, the chic concrete tables in its courtyard are first-come, first-served and for drinking only; order at the bar and linger as long as you'd like. Soon, the courtyard will be available for dinner bookings, but before it is, I highly suggest a long cocktail hour on the next warm evening.
Even if you miss the sunny happy hour window, Bar Agricole's cocktail craftsmanship and rustically rooted cooking makes it well worth the schlep. I've dined there twice recently and was pretty wowed by everything I tasted. Let's start with the cocktails (I did); the old fashioned (pictured at right) was perfect as promised, and the manila hotel julep (pictured top) packed a sweet afternoon punch.
Apps-wise, Bar Agricole excels equally at salads bursting with garden-fresh vibrancy and pate plates like chicken liver on toast and the divine ciccioli, which is like a pate without the liver, almost like a creamy pulled pork. Homemade pastas change from night to night but maintain the rustic comfort of familiar Italian flavors: the rabbit sugo with spaghetti and fava beans (pictured above) and the kale and white bean ribollita soup were both rich without being heavy. Salmon came wrapped in a fig leaf, while the duck breast lays atop ancient grains and seasonal greens.
Though the cocktails put the "bar" in the name, the old-worldly wine list is extensive and fun, with handy symbols to help you decode the rarer varietals. Based on my experience with the almond milk panna cotta (pictured), I'd suggest saving room for one of the well-edited desserts, along with a shot of espresso or, just maybe, another old fashioned.