ACME Party Box Co. Woodland Holiday Open House
Dig Up Decorations at ACME Party Box's Woodland Holiday Open House
Next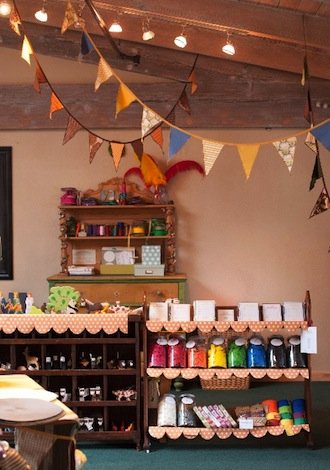 Now that the tryptophan haze has worn off, it's time to strap an evergreen to your car's rooftop and deck the halls. To kick off the decorating, cruise down to Palo Alto this Thursday for the ACME Party Box Co. (855 El Camino Real, Suite 102, Palo Alto; 650-618-4682) Woodland Holiday Open House this Thursday.
From 7 to 9 p.m., the party decor company will be celebrating with tons of specials, including 20 percent off all purchases during the event and raffle prizes like lavender sachets and garden lapel pins. Plus, they'll be lessons on making your own mini wool felt garlands and little cardinals. Wondering about the bevies? Cranberry prosecco cocktails, hors d'oeuvres, and mini chocolate cupcakes will be passed all night.
Such a fun way to get in the spirit! And why not head down there a little early and get some holiday shopping done at local boutiques while you're at it?